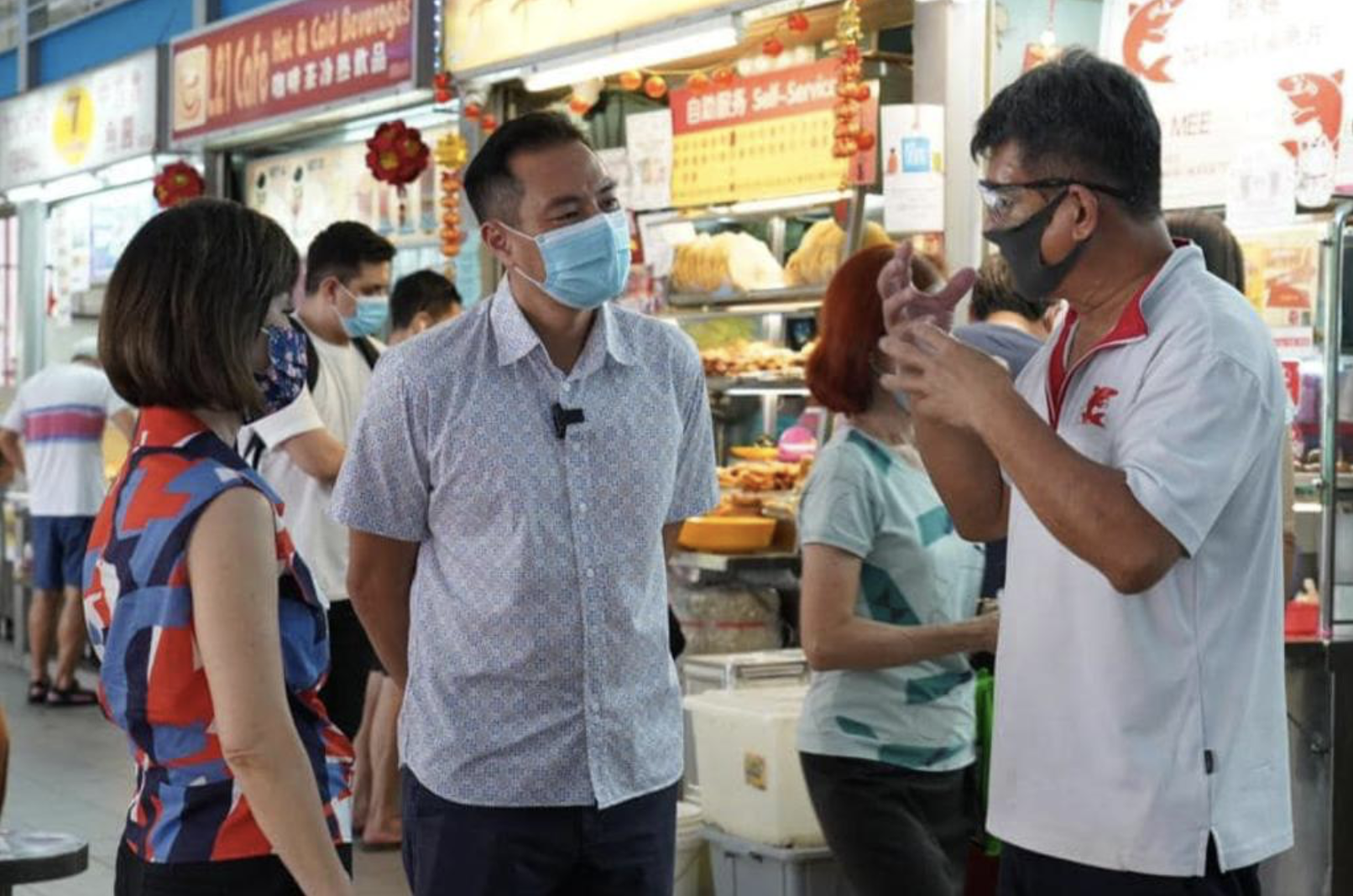 Article credits: TODAY
A recent discussion held by a workgroup focusing on aiding hawkers in going digital has recently discovered some areas of concern for certain hawkers who have yet to open or join digital platforms for their business. One suggestion made in order to combat this is for a hybrid delivery model, where someone gathers orders made on an online delivery platform – before going down to the hawker center to place orders with the stalls in person.
Presently, more than half of the 6,000-plus food stalls currently operating in hawker centres who are National Environment Agency (NEA) or NEA-appointed are now on delivery platforms according to Dr Khor.
Issues With Online Delivery/Platforms
They were able to identify 'pain points' that hawkers are currently facing while trying to get onboard these apps. The first issue was that delivery orders within hawker centers needed to be better coordinated. In order to combat this issue, a suggestion was made to have delivery providers collate orders within a hawkers center, then having staff physically go down to make these orders in person.
The second problem is that delivery providers usually do not allow customers to make multiple orders within the same hawker center in one order.
Thirdly, commissions and costs of being partners with delivery services are things these stalls have to pay when signing onto them. Finally, ensuring there is enough demand for hawker food among delivery apps users was also an issue raised.
Resolving This Issue
First, they will try to look for better ways to support hawkers in learning how to use these new platforms. Secondly, studies regarding how to best price hawker food on delivery platforms will be conducted – as well as ensuring that money made from these sales online will reach hawkers quickly. Lastly, it will also seek to increase demand for hawker food and create unique solutions for each hawker centre in regards to this.
Working with committee volunteers such as initiatives could also benefit hawkers in terms of promoting and marketing their food. They are also concerned about dealing with offline and online orders while paying high commission charges.
Online Ordering System (ACE)
With ACE, business owners can have high-quality web pages without having to worry about complicated coding or spending too much time worrying about creativity. A website should be simple, attractive, and easy to navigate. If it's not any of those things, you won't be able to gain and reach your target customers effectively.
Get 3 services all under your fingertips: Dine-in, Take-out and Islandwide Delivery.
Delivery Partners
We partner with Lalamove and GrabExpress, integrated in the Driver Management System all within your site. Have in-house drivers? Even better. We can integrate them into the ecosystem seamlessly.
Payment Gateways
We currently accept payment with Paynow, PayPal and Stripe. Our team of web developers are always on hand to offer advice and guidance when needed so that you never have to worry about anything technical again.
Claim Up To 80% Funding Support
The Productive Solutions Grant (PSG), is a government grant in Singapore that supports local SMEs who are keen on adopting IT solutions and equipment to help grow and thrive their business processes. It covers an enhanced maximum support level of up to 80%, extended to 31 March 2022. Click here to find out more.
Interested in our services?
Need help with creating platforms online for your store or know anyone who could benefit from it? With our IT solutions, we've helped over 300 F&B establishments and SMEs to become more digitally savvy – without hefty upfront investment or dreaded renewal fees!
Find out more here.
Get in touch with us today!