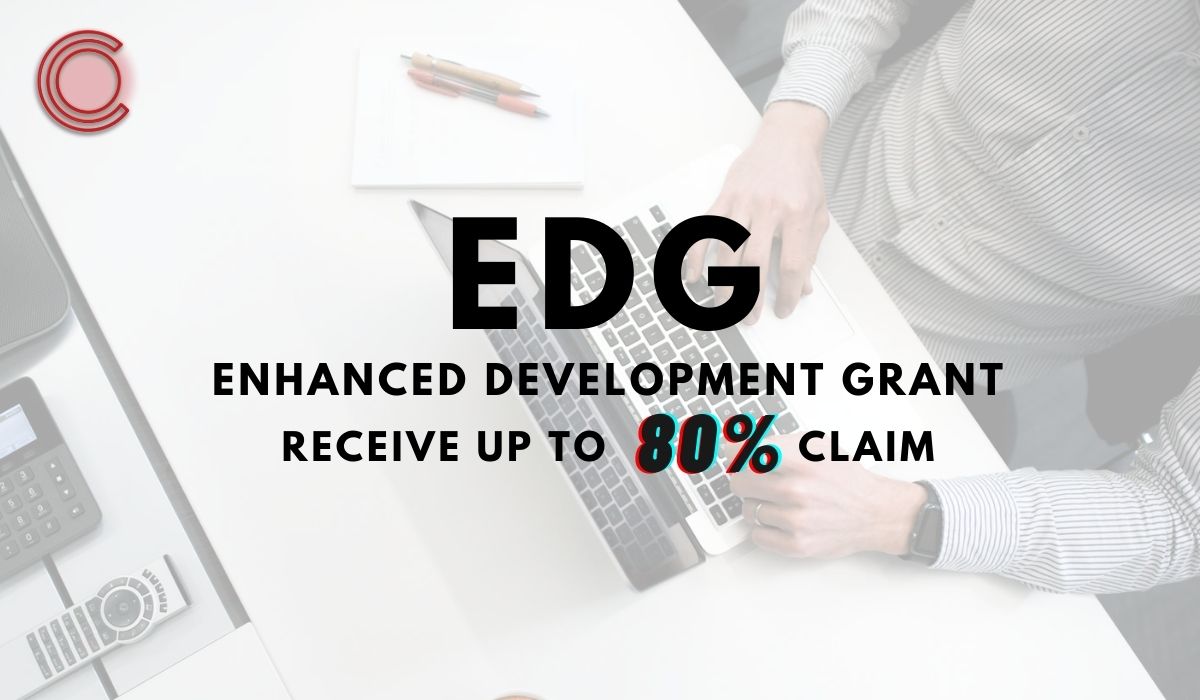 C.O Enterprise is a pre-approved vendor for the Enhanced Development Grant (EDG), where you can get up to 80% funding for your project.
We are a full-service Creative & Marketing Agency that offers both technical and management expertise to help transform businesses into more successful entities than they already are! As EDG Certified Consultants, we have worked with companies from all walks of industries, helping them go digital with the support of Enterprise Singapore.
We specialise in Strategic Brand and Marketing Development to help your company better capture target audiences and markets by differentiating your brand, and individual products or services. We bridge the gaps between what you want and where you currently stand in relation to results, objectives, and desires.
What is EDG?
The Enterprise Development Grant (EDG) is a government grant in Singapore that supports companies that have strong business foundations and strategies, adopt technology and innovative processes, and grow their overseas presence.
Is my business eligible for EDG?
Check if your business qualify for EDG by meeting the following criteria:
Be registered and operating in Singapore
Have a minimum of 30% local shareholding
Be in a financially viable position to start and complete the project
Get the EDG application checklist here. 
Click here for an extensive step by step guide on how to apply. 
Application Process
EDG projects are supported on a reimbursement basis. Claims can be submitted when all project deliverables have been achieved. Claims must reach Enterprise Singapore no later than six months from the end of the project qualifying period*.
Why Choose C.O Enterprise for EDG?
The Enterprise Development Grant is an excellent opportunity for you to grow your business. C.O Enterprise will help you transform your company in today's digital world by developing a brand strategy that is appealing to the targeted consumer and differentiates it from your competitors.
Project timeline funded by EDG should be completed within 12 to 18 months upon successful grant application. Our team of highly experienced EDG Certified Consultants are recognised by Enterprise Singapore. Our clients have benefited from our expert knowledge with Digital Branding Projects.
Looking for an IT Solution?
C.O Enterprise is a pre-approved vendor for the Productivity Solutions Grant (PSG). With our IT solutions, we've helped over 300 F&B establishments and SMEs to become more digitally savvy – without hefty upfront investment or dreaded renewal fees!
Interested in our services?
At C.O Enterprise, we have the creativity and marketing know-how to help you achieve your business goals! Get in touch with us for a no-obligation consultation to access your eligibility.