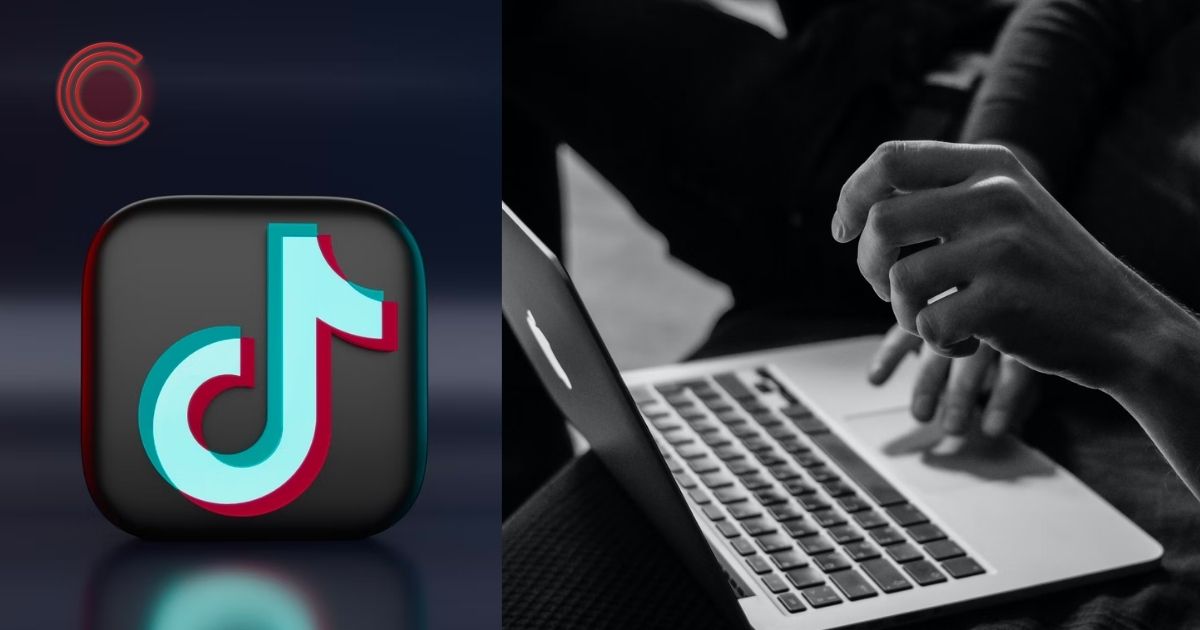 As TikTok is fast becoming one of the top platforms to advertise on because of its massive user base, as well as its high engagement rates, many brands have started to pour their advertising budget into TikTok.
1. In-Feed Video Ad
These ads appear naturally in the For You feed alongside organic content and have the look and feel of regular TikTok videos. These ads can be up to 60 seconds long and can include a call to action (CTA) such as "Download now". The video format allows you to drive user engagement by creating a compelling story with your ad.
Perfect for brands who want to increase awareness of their products/services and drive traffic to specific landing pages or external sites.
2. TopView Ad
TopView ads appear as soon as a user opens the app, taking over the entire screen.
With TopView ads, you can create a video up to 60-seconds long that users see when they open their app (hence the name). This allows you to offer your audience an immersive viewing experience with no other competing content.
3. Brand Takeover Ad
Brand Takeovers take over the entire mobile screen with either a 3-second image or a 3-5 second video and link people directly to an internal or external landing page when they've tapped on. It lets you create a lasting impression on your target audience however it's much costlier so make sure you have the budget and resources to run this type of ad before getting started!
4. Branded Hashtag Ad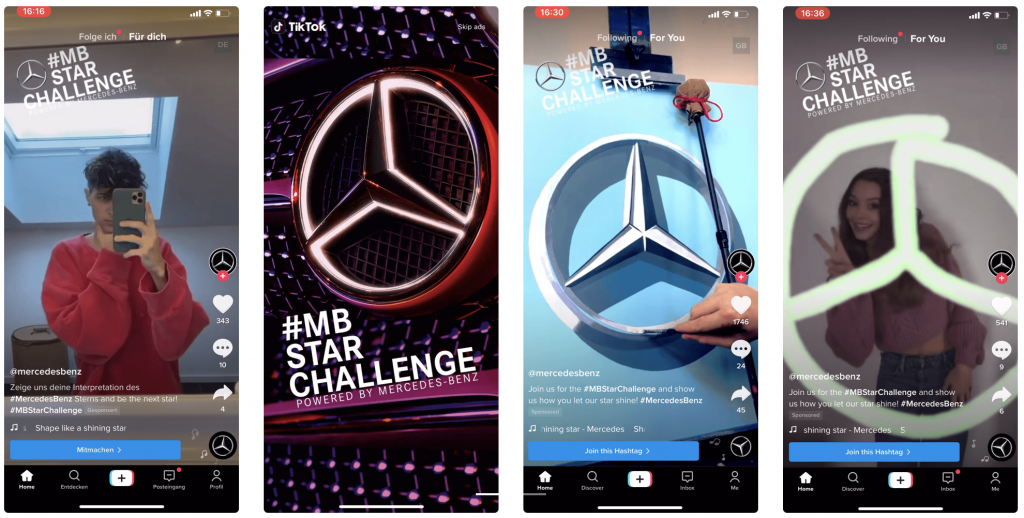 Branded hashtag challenges ad allows users to create video content with your brand.
When setting up a Hashtag Challenge campaign, advertisers select a hashtag which will then be added to the top of the Discover page. Users can click this hashtag to see all videos which use it and also add it to their own challenge videos. If your challenge goes viral, you will see massive engagement and brand awareness in addition to all those user-generated videos!
Perfect for brands that want to create a real buzz, especially as it allows users to engage directly with your product and brand persona.
5. Branded Effects
Create AR effects that can be applied to user videos. Branded effects are a great way to get your brand noticed on TikTok. The personalized and interactive nature of these ads is perfect for the platform. Users can take part in the action, which makes it an effective tool for telling a unique story about your brand.