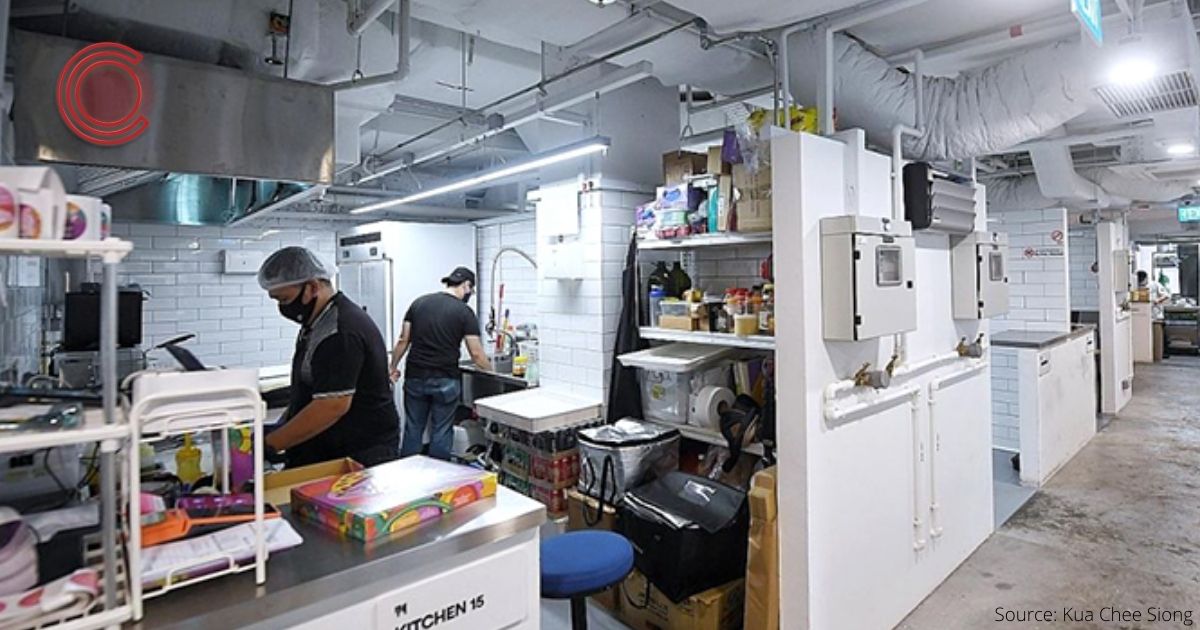 You have probably heard of uploading things to the 'cloud' before, but what about 'cloud kitchens'? Cloud kitchens are revolutionising the way we think about food delivery services. The term is relatively uncommon at the moment – even though it has had a presence in Singapore for quite a while, but we are here to guide you into understanding what they are and how they work.
What Are Cloud Kitchens?
Cloud kitchens are centralised kitchens that are rented for the sole purpose of fulfilling online orders as well as making food for deliveries. These kitchens usually lack a physical stall or storefront and as such – exclusively make sales through online platforms or similar avenues. By centralizing your orders in a single kitchen you can improve efficiency and reduce costs by as much as 30%.
Many self-owned food businesses as well as famous delivery partners like Grab, Deliveroo, and Foodpanda own cloud kitchens – in which they help to expand the reach of their businesses as well as cater to a wider audience within the country. It can help you expand your reach and increase sales without needing to hire more staff or rent a storefront.
It is an efficient way to scale your business, especially if you're looking for ways to increase revenue streams outside of restaurants and cafes.
Why Are They On The Rise in Singapore?
Due to COVID-19 reducing much business for most, if not all F&B establishments throughout the country – the increase in cloud kitchens being opened nationwide seemed only natural as services were shifted online.
Now that restrictions have been lifted and some sense of normalcy has returned to Singapore, these kitchens are still being opened due to the fact that they still allow restaurants to operate even when they are out of commission or under renovation. Not only that, the amount of people who order food on online platforms has increased significantly since too – which would only encourage more cloud kitchens to be opened.
If you are a budding entrepreneur looking to open your own food establishment during this period, it would make sense for you to invest in a cloud kitchen for now. Not only does it reduce costs since you will not need to rent a physical shopfront, but it also helps to streamline processes alongside delivery partners too.
A cloud kitchen also allows aspiring chefs more room for creativity as well. Not only does it help them save money, but it also helps them cut down on time spent waiting around since customers will be able to order from the same menu online no matter.
Interested in our services?