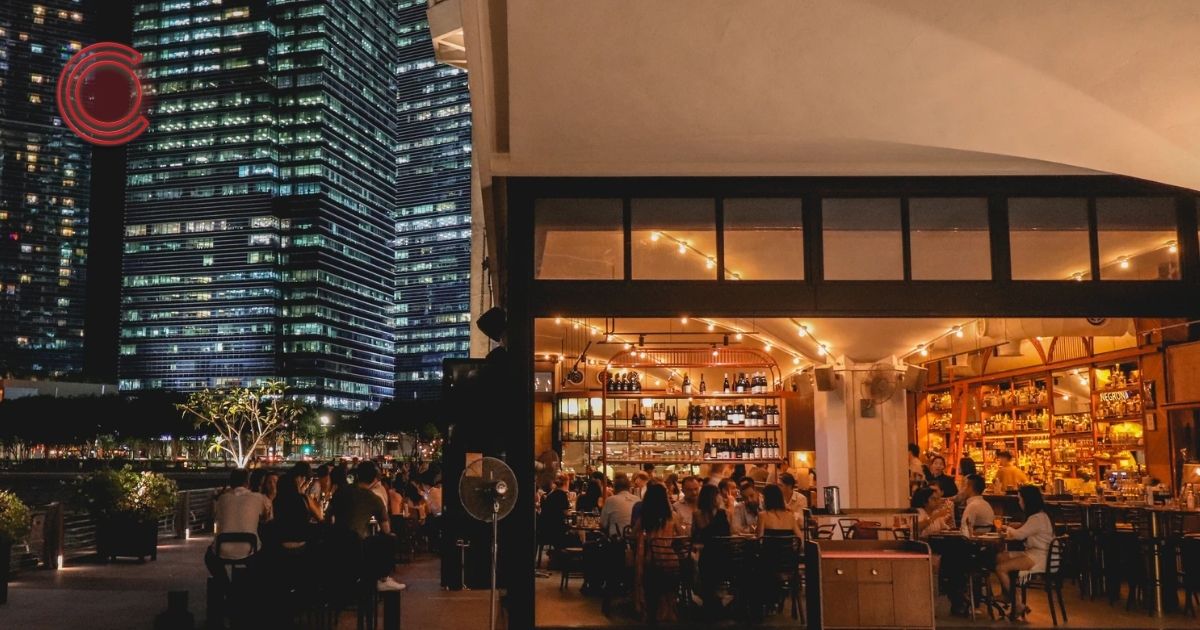 Starting a restaurant in Singapore seems like a no-brainer – every Singaporean loves food, so why not capitalise on that by opening up one? Surely there must be a steady source of revenue that will come from that. Unfortunately, before you get to the money-making part – you'll probably need a sum of capital to get it up and running first.
Having a business plan is the blueprint to success. It's essentially is a roadmap for the future of your company, and it can't be complete without financial projections. Your budgeting section should include all costs associated with including salaries, rent prices, etc.
Combined Costs
Depending on the size of your establishment, the cost of opening a restaurant can range from anywhere between $55,000 to even over a hundred thousand dollars. This is due to the fact that rental rates are usually very high in prime locations around the country, and coupled with installation fees, renovation, and labour costs – it would make no surprise that the establishment of such a business would definitely be costly.
It is important to set aside a concrete budget, especially if you are a first time restaurant owner. More often than not, some may find themselves shortening or scrapping parts before they've even open the space because there wasn't enough cash available in the initial estimate.
Incorporating
After setting up your location and storefront, you will have to proceed to Bizfile to register your business' name for $15. Incorporation of your company into the system will cost about $50 – $600 too, though that might be a minor amount to spend in the long run.
Licenses
After you are done with all of that, you will have to apply for licenses in order to handle food within your restaurant, and often costs over $150 too. Depending on how many things you will manage in your restaurant's menu – there might be quite a lot to manage.
Commercial Kitchen Appliances
Find the equipment that's right for your restaurant. Every chef has different needs depending on their cuisine and customer base, so make sure you take into account what will best suit yours when looking at options to purchase from various suppliers or manufacturers.
Majority of people are always on the hunt for a good deal when it comes time to buy restaurant equipment. This can be especially true if they're just starting out and don't have much experience under their belt yet, so many new restaurants purchase used items instead of going straight into buying big ticket items like refrigerators or dishwashers right away – which could end up being more expensive than necessary because you would need additional supplies with such an investment.
When it comes to investing in a new kitchen, there's no one-size fits all answer. For instance, some restaurants have been able to spend less while others certainly more than that range of $20k-$100K for their restaurant equipment needs – but typically you should expect around 60% on average when seeking out reputable dealers who can outfit your space with everything from pots & pans ailment down.
Marketing
Of course, to get your name known out there – marketing has to happen, so advertising costs will also be part of your expenditure. Effective marketing strategies tell us how much time we'll need to spend on advertisement campaigns in order to achieve our goals. Depending on the scale of your advertising, online as well as at your offline locations – this can range anywhere from S$2000 – S$10,000/ month. 
Maintaining an active social media presence will help keep audiences interested in what's happening with company updates while still providing valuable content that draws traffic back again over time so they aren't lost among all their competitors' posts
Conclusion
At the end of the day – you must be prepared to spend at least five figures – depending on the scale of your business. It is a costly endeavor that will probably take a bit of risk-taking to be successful, but if you have the drive for it, it might not hurt to start small first.
Interested in our services?
Let us create a marketing plan for your establishment.