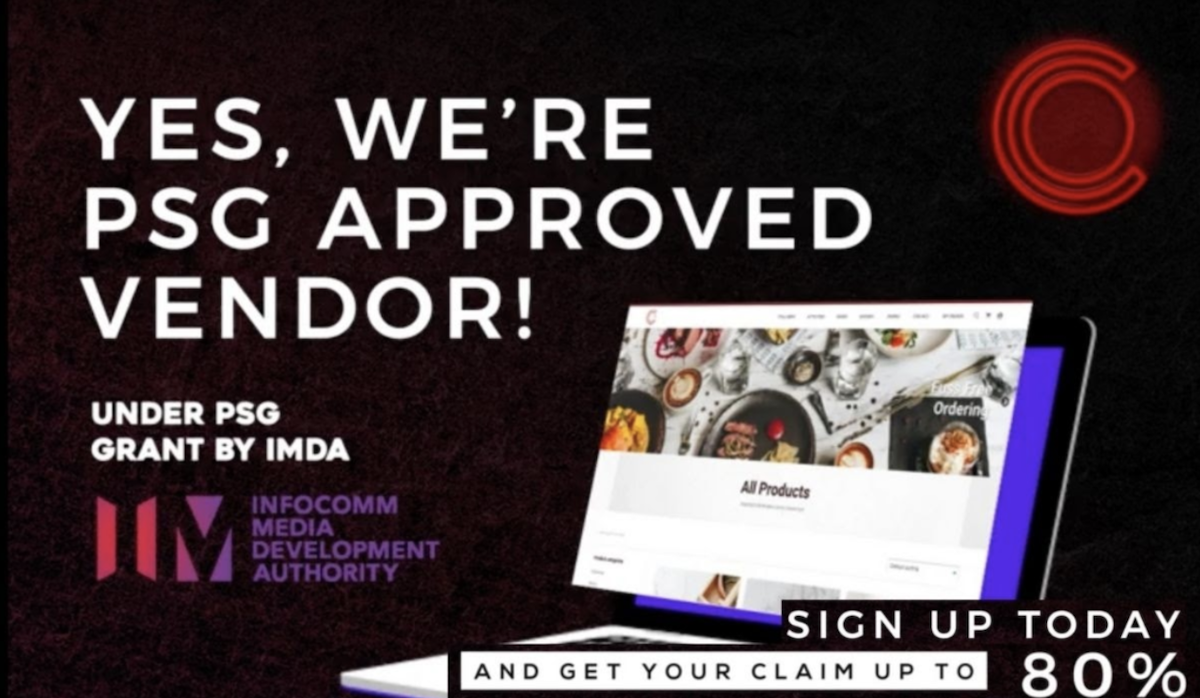 C.O Enterprise is a pre-approved vendor for the Productivity Solutions Grant (PSG). With our IT solutions, we've helped over 300 F&B establishments and SMEs to become more digitally savvy – without hefty up front investment or dreaded renewal fees!
What is PSG?
The Productive Solutions Grant (PSG), is a government grant in Singapore that supports local SMEs who are keen on adopting IT solutions and equipment to help grow and thrive their business processes. It covers an enhanced maximum support level of up to 80%, extended to 31 March 2022. Click here to find out more.
Is my business eligible for PSG?
SMEs can apply for PSG if they meet the following criteria:
Registered and operating in Singapore
Purchase/lease/subscription of the IT solutions or equipment must be used in Singapore
Have a minimum of 30% local shareholding; with Company's Group annual sales turnover less than S$100 million, OR less than 200 employees (for selected solutions only)
With the help of Enterprise Singapore, start-ups with less than 6 months in operating period are still able to get support from PSG, subject to approval.
Application Process
Obtain quotations from vendors (unsigned) who are pre-qualified under the grant.
Ensure you have not signed any contract or made any payment before submitting the PSG application
Submit an application on the Business Grants Portal (BGP) at www.businessgrants.gov.sg. Companies will need to have a CorpPass account to transact on the BGP.
Applications are processed within 4-6 weeks from the submission of all required information. All submissions must be made by the company personally, our Account Executive will be available to guide you through the application process.
Upon approval, we can kick start the project and deliver your IT solution within 14 working days!
An email will be sent to the email address stated on the BGP to confirm the transaction. Disbursement of the PSG grant will be credited directly to the company's bank account through GIRO.
Interested in our services?
C.O Enterprise provides IT solutions for all your digital needs. Whether it be logo design, creating impactful visuals or social media marketing, we can help you take off!

Get in touch with us for a no-obligation consultation to access your eligibility.